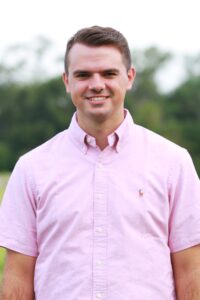 Dr. Grant Bamburg – Pastor
Grant has served as Victory's pastor since September 2014. He married his wife Lyndsey in 2009 and they have two beautiful children: Brady (9) and Leightyn (7). When Grant was 8 years old at a revival at Good Hope Baptist Church, he repented of his sins and placed his faith in Jesus Christ as Savior. At the age of 16 God called him to ministry and at 18 he surrendered to preach. Grant graduated from ULM in 2011 with a B.S. in Sociology and received his Master of Divinity from Southwestern Baptist Theological Seminary in 2015 and his Doctorate of Ministry from New Orleans Baptist Theological Seminary in 2023.

Grant enjoys spending time with his wife and watching his children play. He also likes watching sports, playing golf, and working outside.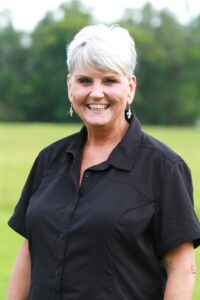 Phy
llis Garvan – Children's Director
In 2004 Phyllis was called to serve as Victory's Children's Director. She is married to her husband Mike and they have 2 adult children and 3 grandchildren. At the age of 21 Phyllis was saved and her life was changed forever. From that time on, God has given her a love and passion to see children changed by the gospel of Jesus Christ.
Phyllis' favorite thing to do is spend time with her family. She enjoys watching her grandchildren play baseball, spending time at the beach, sewing, reading, and fishing.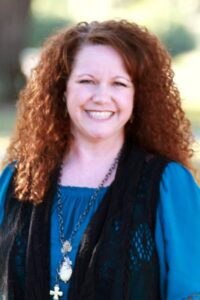 Margie Nielsen – Youth Director
Since 2009, Margie has served as Youth Director at Victory. She has been married to her husband Brandon for 22 years and they have two children: Mitch (21) and Hannah Beth (18). In 1990, at First Baptist Church of Delhi, Margie became a part of the family of God. It was there that God saved her and began to give her a passion for students. She strives to see all students reach their full potential for Jesus Christ.
Besides serving as the Youth Director, Margie also serves as the Director of Foster Care and Adoption Ministries at the Louisiana Baptist Children's Home.
Margie enjoys photography, which she has done professionally for 11 years, as well as watching Mitch play in the band and Hannah Beth cheer.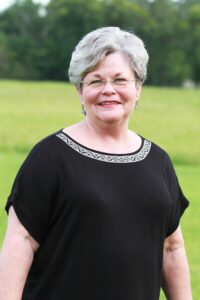 Sheila Armstrong – Music Director
In 1996 Sheila was called as Music Director for Victory. She has been married to her husband Gary for 49 years, and they have 3 adult children and 7 grandchildren. At the age of 16 in a revival service at Victory Baptist Church, Sheila repented of her sins and gave her life to Christ. The Lord has blessed her with instrumental and vocal abilities and she has used those gifts to the fullest. In addition to serving as music director, Sheila also worked for the Ouachita Parish School System as a teacher, guidance counselor, and a Special Education Instruction Specialist.
Besides her work with music, Sheila's favorite activity is watching her grandchildren play sports.